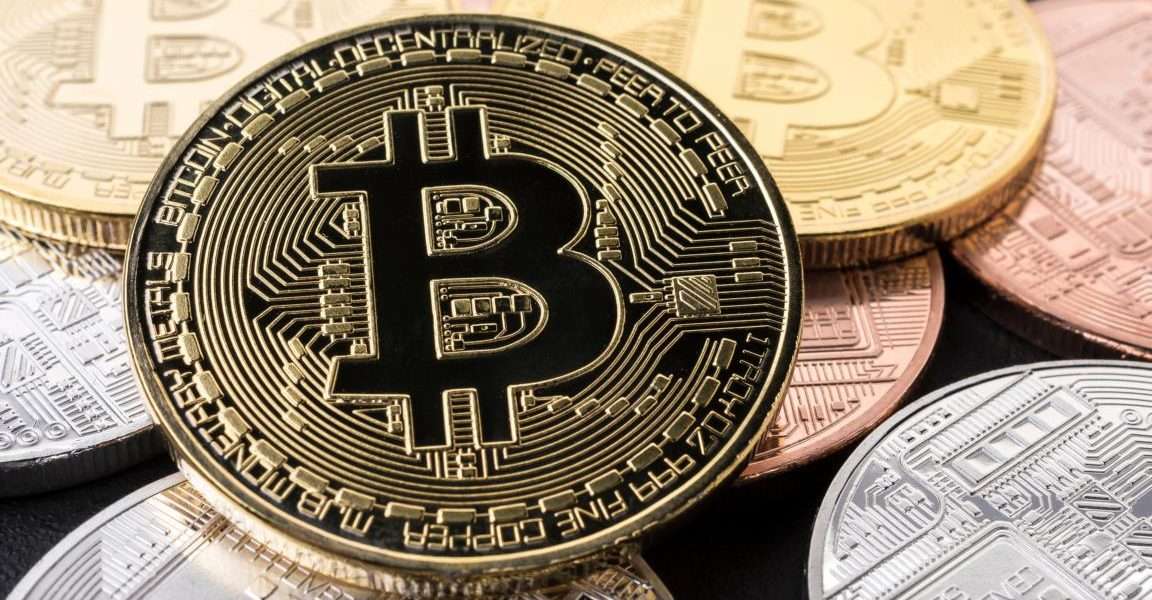 Source: Aedka Studio – Shutterstock
Bitcoin has fallen to $11,125 after a renewed test of the $12,000 mark.
Analysts regard this correction as healthy and sustainable and forecast a further increase from this price level.
---
Bitcoin bounced off the $12,000 mark again yesterday and was unable to stabilize above this strong resistance. As a result, the Bitcoin price fell briefly to $11,125 and is currently at $11,300. Bitcoin thus recorded a minus of 4.45% in the last 24 hours. The market capitalization has fallen from almost $218 billion to $208 billion .
As we reported yesterday, the current correction comes as no surprise to many analysts. Bitcoin has shown a strong rally in recent weeks, which has had to lead to a correction. Analyst Josh Rager also describes that it is healthy for the market and Bitcoin will start a new rally from $11,300.
Confluence here – let's go $BTC https://t.co/VtMoCux6ff

— Josh Rager 📈 (@Josh_Rager) August 11, 2020
Other analysts, including "HornHairs" agree with Rager. According to the trader, Bitcoin is still moving in a price range tight between $11,100 and $12,000 from last Friday. Bitcoin has now shaken its "weak hands" out of the market and is now meeting with a short-term low demand. In his opinion, Bitcoin will stabilize along the $11,300 level and then continue to rise.
$BTC still inside the daily candle range from last Friday. Took out and closed above the lows after reaching down into demand.

Still of the opinion we go higher from here. #Bitcoin pic.twitter.com/PODmOgRhvt

— HornHairs 🌊 (@CryptoHornHairs) August 12, 2020
"Byzantine General" has shared a chart on Twitter, which shows that many investors have liquidated their positions to realize short-term gains. Accordingly, the BTC price has also fallen as liquidity in the market has fallen as a result. He further states that the current market situation is a normal development and should not be seen as the end of the bullish sentiment.
Let's play a game.

Where is the liquidity?$BTC https://t.co/srP7YqE3LP

— Byzantine General (@ByzGeneral) August 11, 2020
Jonny Moe states that Bitcoin is by no means on the way to start a downward trend, but that BTC has found a strong support level along the 4 hour chart's $11.125 mark and is now starting a consolidation phase. He agrees with the analysts quoted above that a correction was already overdue and that the current correction will have a positive effect on the long-term development of Bitcoin.
Certainly not out of the woods, but $BTC setting up really nicely on the 4h with this back to back doji/tweezer look.

A reversal here starts to setup a nice look at a possible ascending triangle, which I've drawn a lot of lately, but they just keep painting. pic.twitter.com/QmhpQzzRiQ

— Jonny Moe (@JonnyMoeTrades) August 12, 2020
Meanwhile, the Altcoin market is following the price movement of Bitcoin, so Ethereum, XRP and Cardano are also undergoing a correction. ETH falls to $371.84, XRP to $0.27 and Cardano to $0.13.
DeFi Token Ampleforth explodes
Contrary to the current market trend of the last few hours, the DeFi Token Ampelforth has risen by more than 38% to a price of $0.90. As Crypto News Flash has already reported, the data analysis company Santiment predicted that Ethereum will undergo a major correction and Ampleforth will continue to rise.
According to Santiment, Ampleforth (AMPL) is considered a promising newcomer among investors in the DeFi market, which is increasingly gaining trust and popularity. The chart below shows in detail that more and more buyers are investing in AMPL. However, due to the volatile nature of the DeFi market, Santiment also urges caution as quick profits could be burned back.

Last updated on