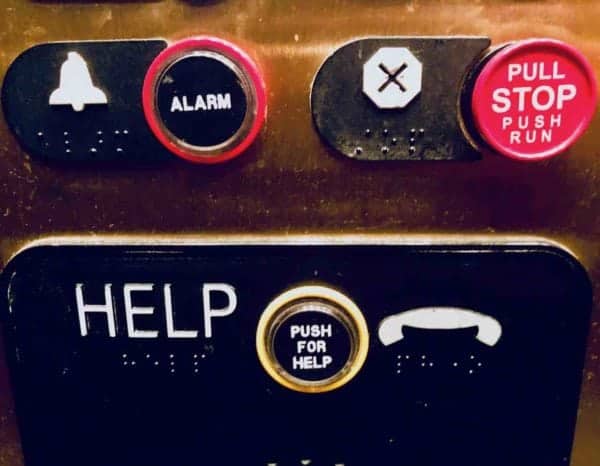 Charles Hoskinson, an Ethereum co-founder and now better known for being the founder of Cardano (ADA), a platform for building decentralized applications (dApps), recently came forward to offer help to the Ethereum Classic (ETC) community members.
However, Hoskinson had certain conditions that he wanted the ETC community to agree to, such as establishing a so-called "decentralized" treasury system, which would be somewhat similar to what Cardano already has, along with several other blockchain or distributed ledger tech (DLT) initiatives.
Ethereum Classic (ETC), which is the original Ethereum chain that decided not to roll back transactions following the DAO smart contract hack of Ethereum (ETH) several years back, recently suffered several 51% attacks and other serious network issues.
In brief, a 51% attack on a blockchain platform occurs when an entity manages to take over the majority hashpower (or computing power) on the network and then uses it to carry out malicious or dishonest activities such as double spending, which involves using the same set of coins or funds on more than one occasion for settling transactions.
This isn't the first time that the ETC network has experienced similar issues, which may be due (at least partly) to the fact that it's a relatively small blockchain network – which means it's theoretically more susceptible to network attacks.
Hoskinson noted that if the ETC community doesn't accept his terms, then it would be waste of time, effort, and money to offer assistance.
He remarked:
"It's not worth my company's (IOHK) time or our strategies to pivot for a grant or a one off payment to go and bail [them] out. If there is a treasury system, it means that I can be in the business of building open-source innovations and open-source software and bringing these things to market and be paid to do that patent free and open source."
Hoskinson pointed out that the Cardano development firm, IOHK, has performed a lot of research in the proof-of-work (PoW) and proof-of-stake (PoS) space, which are the two main types of blockchain consensus algorithms. Many other similar DLT network consensus mechanisms such as delegated proof of stake (DPoS) and Proof of Authority (PoA) have been introduced as well, in recent years, but they're still a variation of PoW of PoS (at the fundamental level).
Hoskinson said that IOHK may be able to help by providing suggestions or practical ways to prevent similar network attacks from taking place on the ETC blockchain in the future.
IOHK has implemented a hybrid PoW / PoS consensus protocol that uses a periodic or regular checkpoint system to prevent potentially malicious network attacks, including chain reorganizations (which was carried out on ETC and involves modifying the order of transactions after they've taken place).
Hoskinson noted that he has 15 professionals currently working on this initiative, however, he said that he's not willing to make future commitments unless the Ethereum Classic leadership or developers accepts his terms (to set up a treasury to make it sustainable).
Hoskinson said that although he left his role as an Ethereum project contributor, he feels like it's still his moral obligation to assist the developers who are working on the initiative.
However, Hoskinson noted that even though he had attempted to help the Ethereum Classic community before, he felt that he had been treated unfairly by the cryptocurrency platform's leadership team.
Terry Culver, CEO at ETC Labs and ETC Core, told Cointelegraph that as an open-source, "decentralized" community, Ethereum Classic remains receptive to all ideas and suggestions. The community welcomes and appreciates the fact that so many industry participatns are reaching out to them to help during this challenging time, Culver said.
But Culver clarified that the Ethereum Classic community is "not waiting for someone else to step in." Instead, they remain focused and passionate about working on ETC, and "will work diligently to ensure a bright future" for the platform, Culver noted.
As reported recently, Ethereum Classic Labs (ETC Labs), the core developer and organization for the Ethereum Classic (ETC) blockchain, has partnered up with crypto-sleuth firm CipherTrace and Kobre & Kim to uncover the individuals involved in the recent attacks on the Ethereum Classic blockchain.
According to a release, the trio will investigate and pursue criminal charges regarding the perpetrators of the attack.