A hilarious fake tweet sent out by an account pretending to be BitMEX CEO Arthur Hayes has been picked up some cryptocurrency media as the real deal.
You may have seen the headlines, but Elon Musk recently tweeted that the stock price of Tesla was too high. The comment caught the ire of investors because it led to a massive crash in price.
Some accounts have since meme'd Musk's tweet with fake profiles of famous people in the cryptocurrency industry — except some didn't seem to realize it was a joke.
'Bitcoin Price is Too High'
CryptoChimp (@Cryptanzee) is a self-described 'crypto memelord.' Chimp recently changed his Twitter name to 'Arthur Hayes,' the CEO of BitMEX, and got down to his usual trolling.
In a tweet that went viral on crypto-twitter, Chimp tweeted "Bitcoin price is too high imo" while using Arthur Hayes' name (he has since changed it back):

Some really did believe that it was actually a tweet coming from Hayes. Some even wrote up stories about it. One reporter for CryptoPotato ended up getting bamboozled and fell for CryptoChimp's trap.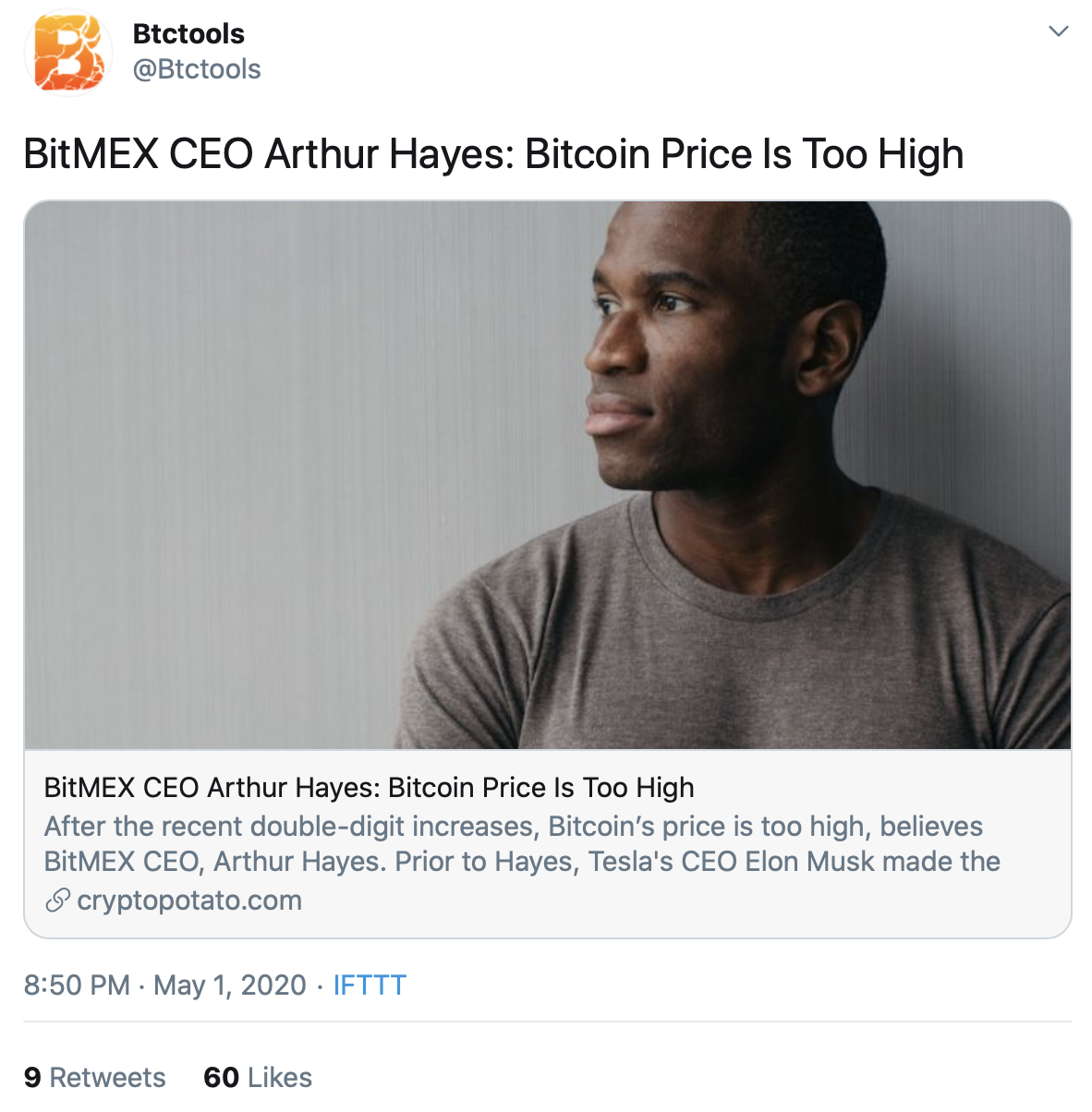 As one user (@crypto_bobby) wrote, it was a 'god-level troll.'
It's understandable, mistakes happen. However, it would have only taken a few seconds to easily identify it was a joke. Sadly, the reporter probably spent a long time writing the piece, and only a negligible amount of time backchecking it.
Crypto Media Easily Fooled
Cryptocurrency media is often hungry for a news story and that can sometimes lead to reckless reporting. 
One such instance happened in September 2019 when a Bloomberg reporter tweeted that the "NSA is working to build quantum-resistant crypto." The author was talking about cryptography but the cryptocurrency media was in a frenzy to report on it. Cointelegraph, Cryptonomist, Finance Magnates, CCN, ZeroHedge, and others reported that the NSA was working on a cryptocurrency. Forbes even mistyped NSA as 'NASA' and just ran with it.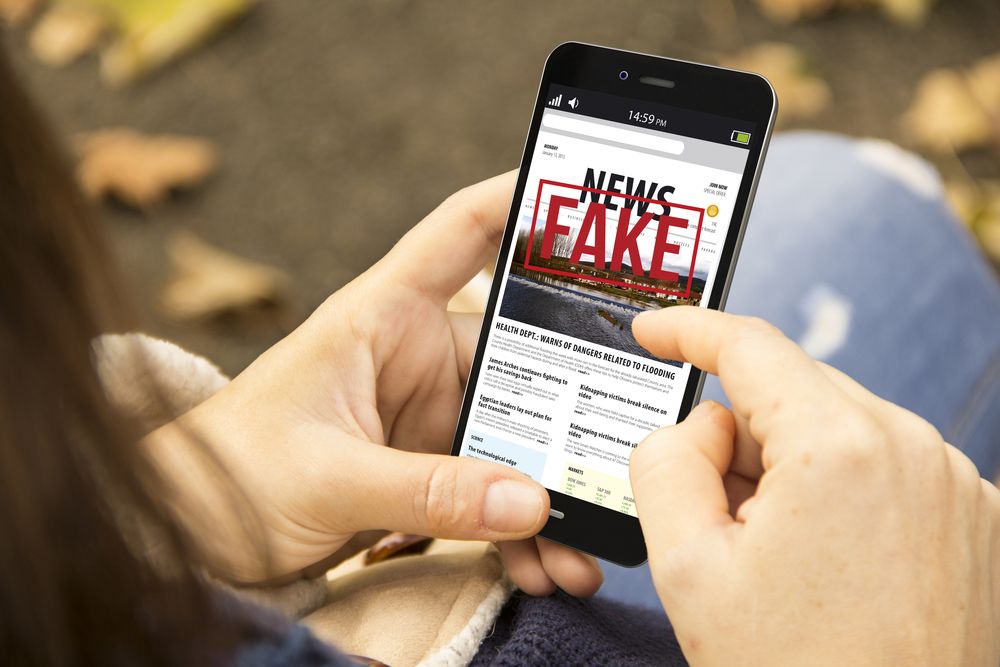 That's one of the worst examples, but fake news often makes the rounds in the cryptocurrency space. There have been some proposals on how to best tackle it, from employing AI to 'regulating' the industry.
You might recall that Binance CEO Changpeng Zhao called for the regulation of the media sphere and an 'anti-FUD' fund. Of all people, Justin Sun of TRON

BUY NOW fame said he would contribute — and the bad idea was over before it even started.
---
Do you want to Be In Crypto?Join our Telegram Trading Group for FREE Trading Signals,a FREE Trading Course for Beginners and Advanced Tradersand a lot of fun!

Images courtesy of Shutterstock, Trading View and Twitter.
Disclaimer. Read MoreRead Less
As a leading organization in blockchain and fintech news, BeInCrypto always makes every effort to adhere to a strict set of editorial policies and practice the highest level of journalistic standards. That being said, we always encourage and urge readers to conduct their own research in relation to any claims made in this article.
This article is intended as news or presented for informational purposes only. The topic of the article and information provided could potentially impact the value of a digital asset or cryptocurrency but is never intended to do so. Likewise, the content of the article and information provided within is not intended to, and does not, present sufficient information for the purposes of making a financial decision or investment. This article is explicitly not intended to be financial advice, is not financial advice, and should not be construed as financial advice. The content and information provided in this article were not prepared by a certified financial professional. All readers should always conduct their own due diligence with a certified financial professional before making any investment decisions.
The author of this article may, at the time of its writing, hold any amount of Bitcoin, cryptocurrency, other digital currency, or financial instruments — including but not limited to any that appear in the contents of this article.