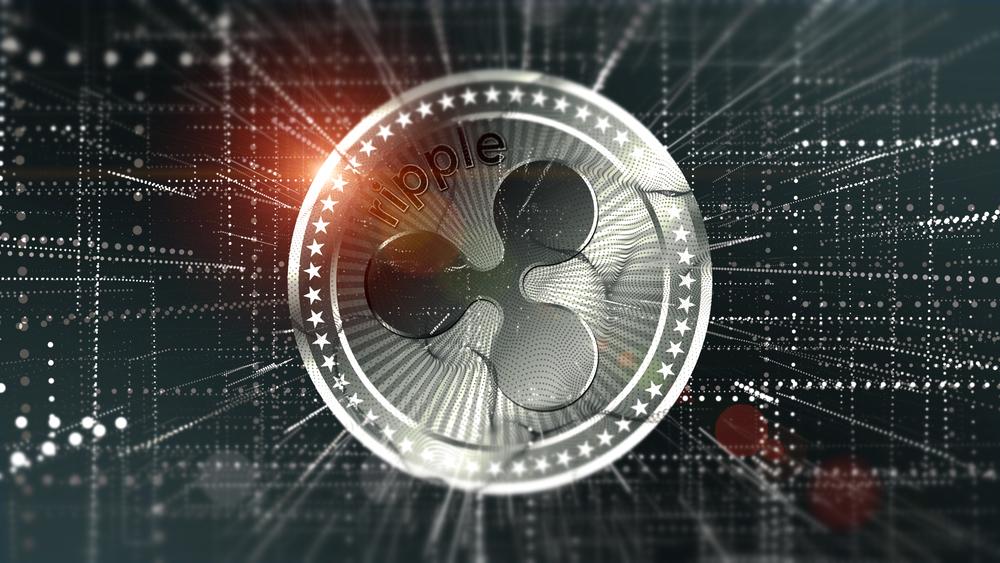 The former chairman of the US Commodity Futures Trading Commission (CFTC), Christopher Giancarlo, has published a paper arguing why XRP is not a security.

According to Giancarlo and his fellow lawyer Conrad Bahlke, XRP does not pass the Howey test and should rather be considered a liquidity tool and settlement mechanism.

---
Whether the XRP token constitutes a security in the sense of US law has been preoccupying courts and crypto investors for over two years. While the US Securities and Exchange Commission (SEC) has made a decision for both Bitcoin (BTC) and Ethereum (ETH), the SEC is keeping silent about XRP.
When SEC Chairman Jay Clayton was asked in October 2019 for a legal assessment of the XRP token, he simply pointed out that he was not at liberty to make any final comments. In contrast to Clayton, however, the former chairman of the US Commodity Futures Trading Commission (CFTC), Christopher Giancarlo, made his comments. Together with Conrad Bahlke, who works at the renowned international New York law firm Willkie Farr & Gallagher LLP, to which Giancarlo moved after leaving the CFTC, he published the paper entitled "Cryptocurrencies and US Securities Laws: Beyond Bitcoin and Ether".
Ripple: Ex-CFTC explains why XRP is not a security
In the paper both authors argue that XRP is not a security. It is important to note that the law firm Willkie Farr & Gallagher is currently working on behalf of Ripple. Nevertheless, both argument why XRP should not be classified as a security, despite the differences to Bitcoin and Ethereum, but rather as a liquidity tool and settlement mechanism.
Following the creation of XRP in 2011, Ripple now uses the cryptocurrency to help financial institutions address remittance issues such as liquidity problems, extended processing times and high transaction costs, the paper said. The two authors also point out a fundamental difference between XRP and Bitcoin and Ether: mining. According to both authors, the absence of mining does not fundamentally change how XRP is used or how securities laws should be applied.
In the absence of mining, XRP cannot be generated by third parties. Instead, a finite supply of XRP (100 billion units) was created at the time of inception, slightly more than 50% of which is currently held in escrow by Ripple and sold periodically. While these differences enable XRP to better serve its intended purpose as a liquidity tool and settlement mechanism, they do not fundamentally set XRP apart from its peers from a legal and regulatory perspective.
Furthermore, Giancarlo and Bahlke noted that XRP does not pass the "howey test" to determine whether an investment good is a security. The test requires a person to "invest their money in a joint venture and be induced to expect profits solely through the efforts of the sponsor, sponsor or other third party. According to the authors, this is not fulfilled:
Ultimately, under a fair application of the Howey test and the SEC's presently expanding analysis, XRP should not be regulated as a security, but instead considered a currency or a medium of exchange. The increased adoption of XRP as a medium of exchange and a form of payment in recent years, both by consumers and in the business-to-business setting, further underscores the utility of XRP as a bona fide fiat substitute.
The paper also draws a comparison between the Ethereum Foundation and Ripple. According to the paper, "mere ownership" cannot be used as a basis for classifying XRP as a security:
The mere fact that an individual holds XRP does not create any relationship, rights or privileges with respect to Ripple any more than owning Ether would create a contract with the Ethereum Foundation, the organization that oversees the Ethereum architecture.

Ripple has not marketed XRP as an investment product, nor has it promised XRP holders any sort of profit or return on investment. To the contrary, Ripple has repeatedly emphasised the functionality of XRP as a liquidity tool and a settlement mechanism. The fact that certain parties may acquire XRP with the hope that it may appreciate in value cannot be dispositive as the same is equally true of the large number of bitcoin and ether speculators.

Last updated on