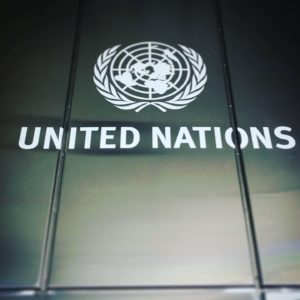 Eight tech firms in developing and emerging world economies will reportedly receive investments from the United Nations Children's Fund (UNICEF), in order to "solve local and global challenges." The fund now includes cryptocurrencies.
In October 2019, UNICEF created a crypto-asset fund in order to receive, hold and distribute donations in Bitcoin (BTC) and Ether (ETH).
As noted in a release published by UNICEF on June 19, 2020:
"The Crypto Fund will invest 125 ETH in the eight companies – from seven countries – to develop prototypes, pilot, or scale their technologies over six months: Afinidata, Avyantra, Cireha, Ideasis, OS City, StaTwig, Somleng and Utopic."
Chris Fabian, Senior Adviser, co-Lead, UNICEF Ventures, stated that we're increasingly seeing the digital world "come at us more quickly than we could have imagined." UNICEF should responsibly use the latest technologies to help children throughout the world, Fabian said.
He added:
"The transfer of these funds – to eight companies in seven countries around the world – took less than 20 minutes and cost us less than $20. Almost instant global movement of value, fees of less than 0.00009% of the total amount transferred, and real-time transparency for our donors and supporters are the types of tools we are excited about."
As mentioned in the announcement, all investees previously received "up to $100,000" from UNICEF's Innovation Fund. They're now receiving cryptocurrency in order to help them with further developing their open-source and digital public goods.
The release noted that several investees are working to address the socio-economic challenges created due to COVID-19. UNICEF is mainly concerned with offering assistance to children and youth across the globe.
UNICEF confirmed that it's working cooperatively with national governments and local partners to "send vital messages" on COVID-19, monitor the effectiveness of rice delivery to underserved or vulnerable members of the community, improve children's literacy via remote learning programs, and treat pandemic and isolation-related anxieties and problems.
The list of firms (details found here) chosen to receive funding were selected from nearly 40 startups that graduated from the UNICEF Innovation Fund.
The eight companies that will receive financial support had to pass technical evaluations, quality assessments of their open-source software, and had to show that their projects would have a meaningful impact on society.
Investees will also get mentorship, product, and technical help, the release confirmed.