It seems Hades (@BitHades) has vanished from Twitter. In April, Hades made a now-infamous tweet boasting that if BTC stayed above $5,000 in April, all retweeters would get 1 BTC.
Another trader has been called out on a bogus Bitcoin

BUY NOW price prediction and has now seemingly disappeared.
Bitcoin Trader Disappears After Promising Rewards
Getting clout on crypto-Twitter often leads to stupid publicity stunts. The latest, involving a user who went by the monicker Hades (@BitHades), was so bad that they ended up deleting their account entirely.
Captured in screenshots by Trader Abu (@TraderAbu), Hades promised to give every person who retweeted his prediction one BTC each if it was fulfilled. His prediction was that BTC would drop below $5,000 in April. That didn't end up happening — and now Hades is nowhere to be found.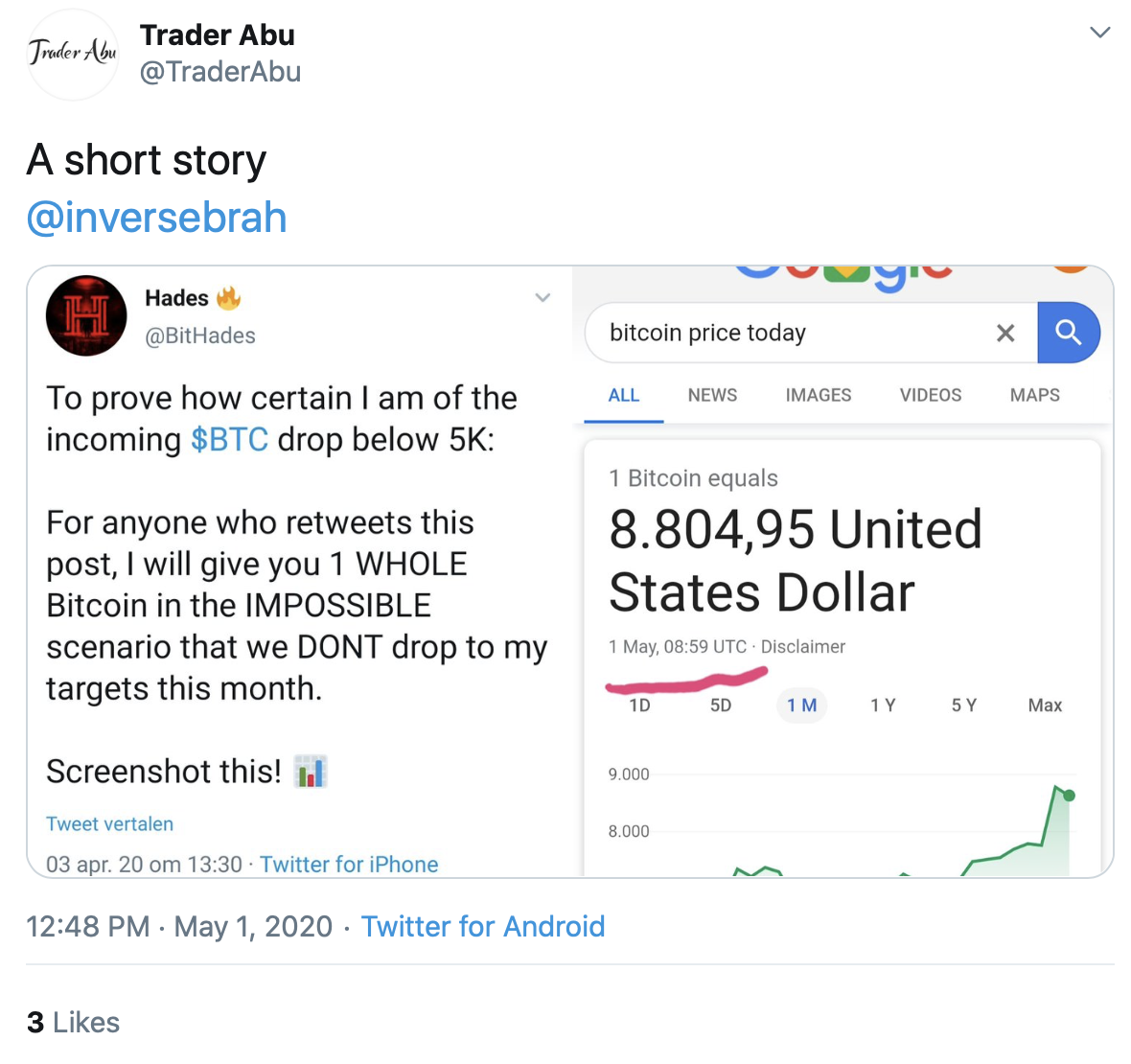 If Hades actually followed through on their promise, it would cost them 1,686 BTC ($14.5 million). So, it's easy to see why they disappeared.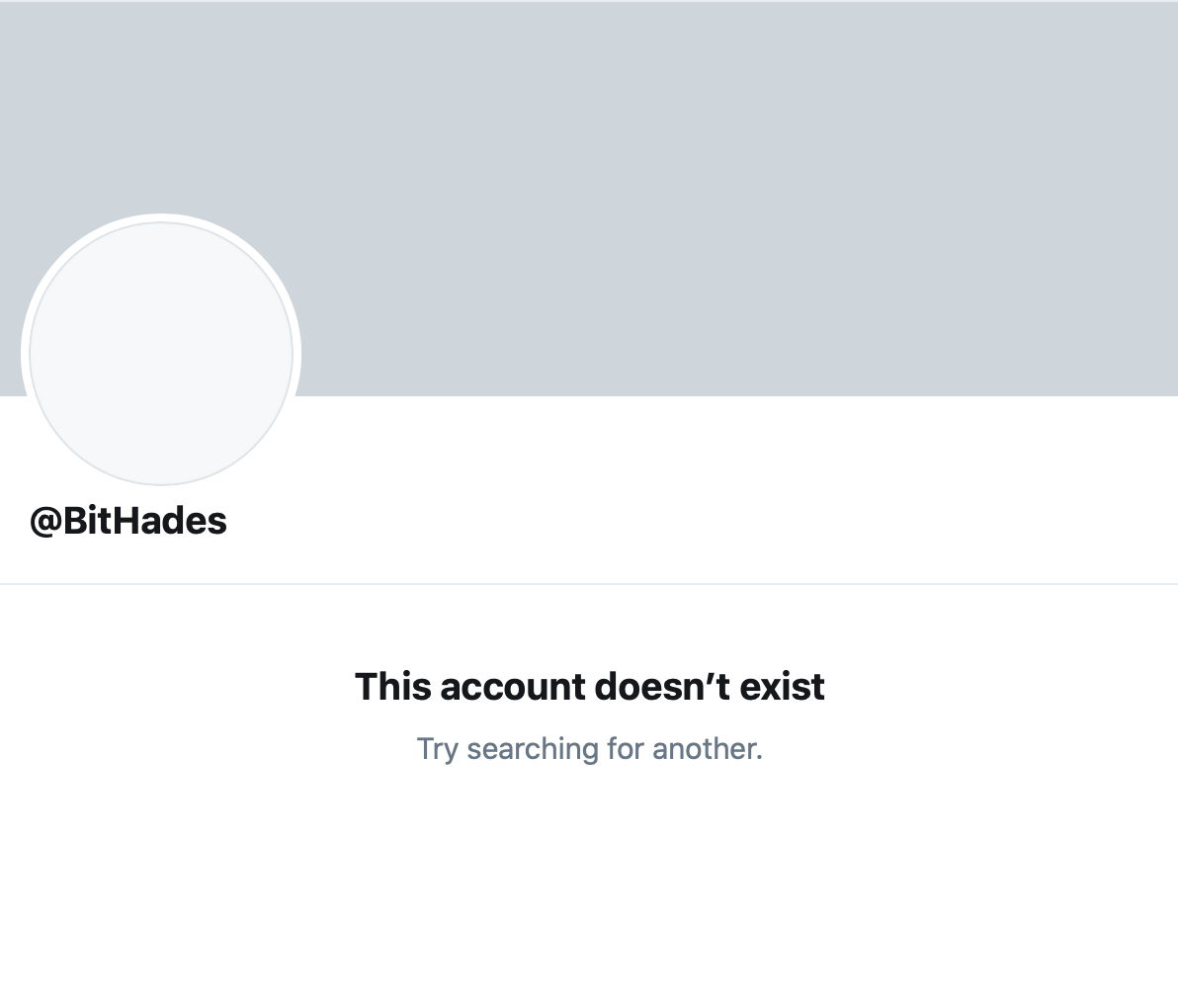 Some users also allege that Hades was already a known scammer before this whole ordeal and it was a mystery why they even had a following at all.
The Problem with Cryptocurrency Price Predictions
Everyone seems to have an opinion on where the price is going, but sometimes it's just a reflection of naked self-interest. If someone is out of their position, they obviously want the price to decline — and their prediction will expectedly be bearish. The same applies in reverse. In short, predictions without justification should always be taken with a grain of salt.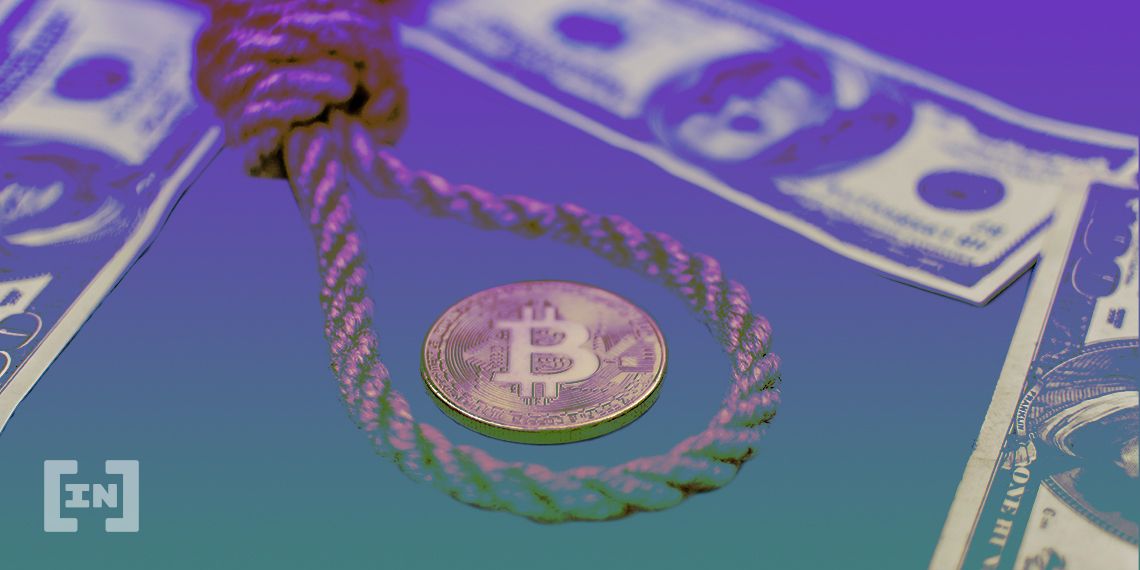 Wild predictions, however, are made all the time. BeInCrypo recently reported on a recent doomsday take that saw Bitcoin plunging under $3,000. An analyst at Morgan Creek Partner sees a new Bitcoin all-time high by September. Neither will likely come to fruition.
So, when you see an obvious publicity stunt like what we've seen here, it's best not to engage it at all. These are often pulled by accounts desperate for a bit of attention that have no intention to follow through with their promises when things don't work out the way they planned.
---
Do you want to Be In Crypto?Join our Telegram Trading Group for FREE Trading Signals,a FREE Trading Course for Beginners and Advanced Tradersand a lot of fun!

Images courtesy of Shutterstock, Trading View and Twitter.
Disclaimer. Read MoreRead Less
As a leading organization in blockchain and fintech news, BeInCrypto always makes every effort to adhere to a strict set of editorial policies and practice the highest level of journalistic standards. That being said, we always encourage and urge readers to conduct their own research in relation to any claims made in this article.
This article is intended as news or presented for informational purposes only. The topic of the article and information provided could potentially impact the value of a digital asset or cryptocurrency but is never intended to do so. Likewise, the content of the article and information provided within is not intended to, and does not, present sufficient information for the purposes of making a financial decision or investment. This article is explicitly not intended to be financial advice, is not financial advice, and should not be construed as financial advice. The content and information provided in this article were not prepared by a certified financial professional. All readers should always conduct their own due diligence with a certified financial professional before making any investment decisions.
The author of this article may, at the time of its writing, hold any amount of Bitcoin, cryptocurrency, other digital currency, or financial instruments — including but not limited to any that appear in the contents of this article.