A 'mixed bag'
The degree of disruption varies among academic fields and individual researchers.
Nearly a dozen students work in Kats' research group, most of whom remained productive and relatively on track through the spring by finishing up work previously completed in the lab.
"But obviously, that can't go on forever," he said.
Most of the lab's new experimental work was put on hold until June when some additional labs opened back up. Now in phase two, up to four people can work in the 900-square-foot lab at any time, though Kats said he plans to continue capping the space to two people at a time as an additional precaution.
The space limitations are not a huge restriction for Kats' group, where usually only three individuals were in the lab together before COVID-19, but he said it can pose a problem for other groups.
Those who will bear the biggest brunt of the research slowdown, Kats said, are first-year graduate students and early-career faculty who barely had a chance to dive in before labs shuttered.
"It is difficult to make research progress over the pandemic if you don't have some 'inertia' already," he said.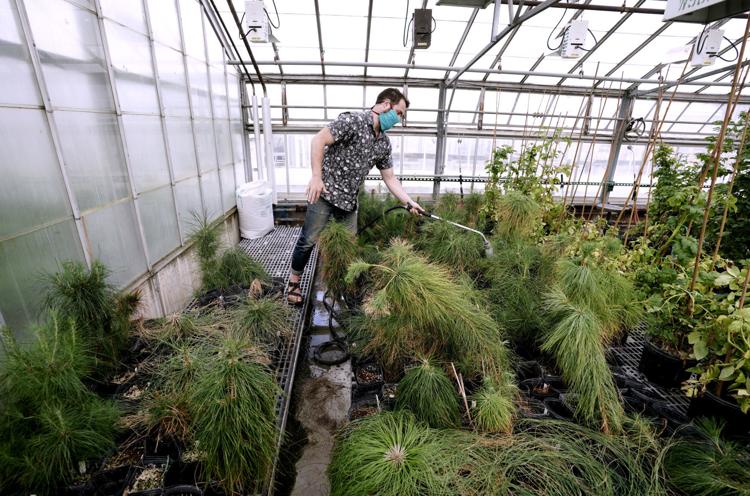 Botany professor Kate McCulloh also saw the last few months as a "mixed bag" for her students.